Bialystok Polish Longitudinal University Study (PLUS)
Main objective:
One of the objectives of this project is to obtain comprehensive information on the health status (including subclinical disorders), genomics, risk factors, health behaviour and sociodemographic data from a large, representative sample of Białystok city inhabitants.
Research focus:
The Białystok PLUS investigates many systems, with the major emphasis on the most common diseases associated with modern lifestyle disorders:
cardiovascular

metabolic and endocrine
neurodegenerative
neoplastic and pulmonary
gastrointestinal and eye diseases.
The Bialystok PLUS study describes the current health status of the population providing valuable information both about the development of the diseases but also about psychological and sociological backgrounds that may affect them.
Examinations:
Interview and self-administered questionnaires, extensive set of examinations including whole-body Magnetic Resonance Tomography (MRT) and in-depth biochemical, molecular and genetic analyses.
Study region: Bialystok, Podlaskie Voivodeship, Poland
Age at enrolment:
20 – 80 years
Time between examinations:
5 years
Institution:
Medical University of Bialystok, Department of Population Medicine and Lifestyle Diseases Prevention
Head of Institution:
Prof. Karol Kamiński, MD PhD
The offering for JoinUs4Health:
Start of data collection: 2018
Total number of participants: 10000 invited for the study
Number of cohorts: 1
Number of examination rounds: up to 5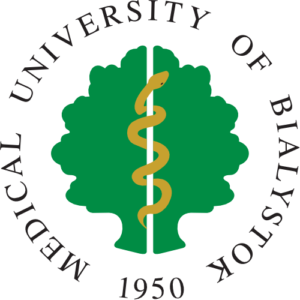 Data 
Additional features
The collected biological material is biobanked in accordance with the highest quality standards. In the Białystok PLUS project, we also perform proteomic, metabolomic and genomic studies. 
Data can be obtained by research teams based on a research protocol application.
Useful links
Number of participants
250 (pilot study) + 888/10000
(examined/to be invited)
Number of examination rounds
1 (ongoing)